Cryptocurrencies are an exciting concept that can be difficult for many investors to understand. Coinvise is a platform that aims to simplify the process of investing in cryptocurrencies and make it accessible to everyone.
It allows you to buy and sell cryptos through an easy-to-use interface and receive advice from the team at Coinvise about what coins might be worth investing in next.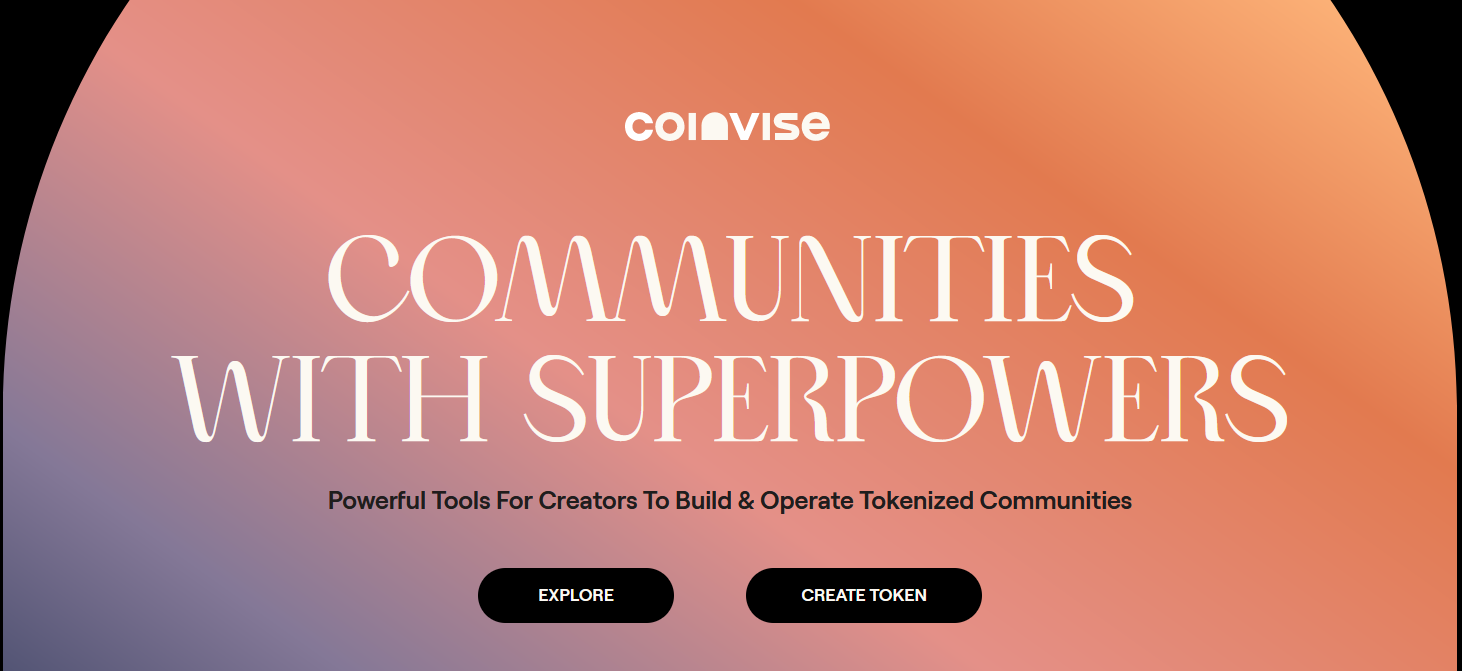 What Is Coinvise?
Coinvise is an open Ethereum platform where creators may start an online community and grow a tokenized community. It provides tools for designing lockups, making quests, and airdropping tokens.
Coinvise was launched by a team of experienced financial and technology specialists who have been in cryptocurrency for many years. They have also used their experience to develop a solid business plan to achieve their goals.
With its extensive library of user manuals & tutorials inside Coinvise Learn, Coinvise is a very user-friendly program. If you are a culture DAO operator that wishes to build and retain community involvement through substantial incentives, you should use this technology.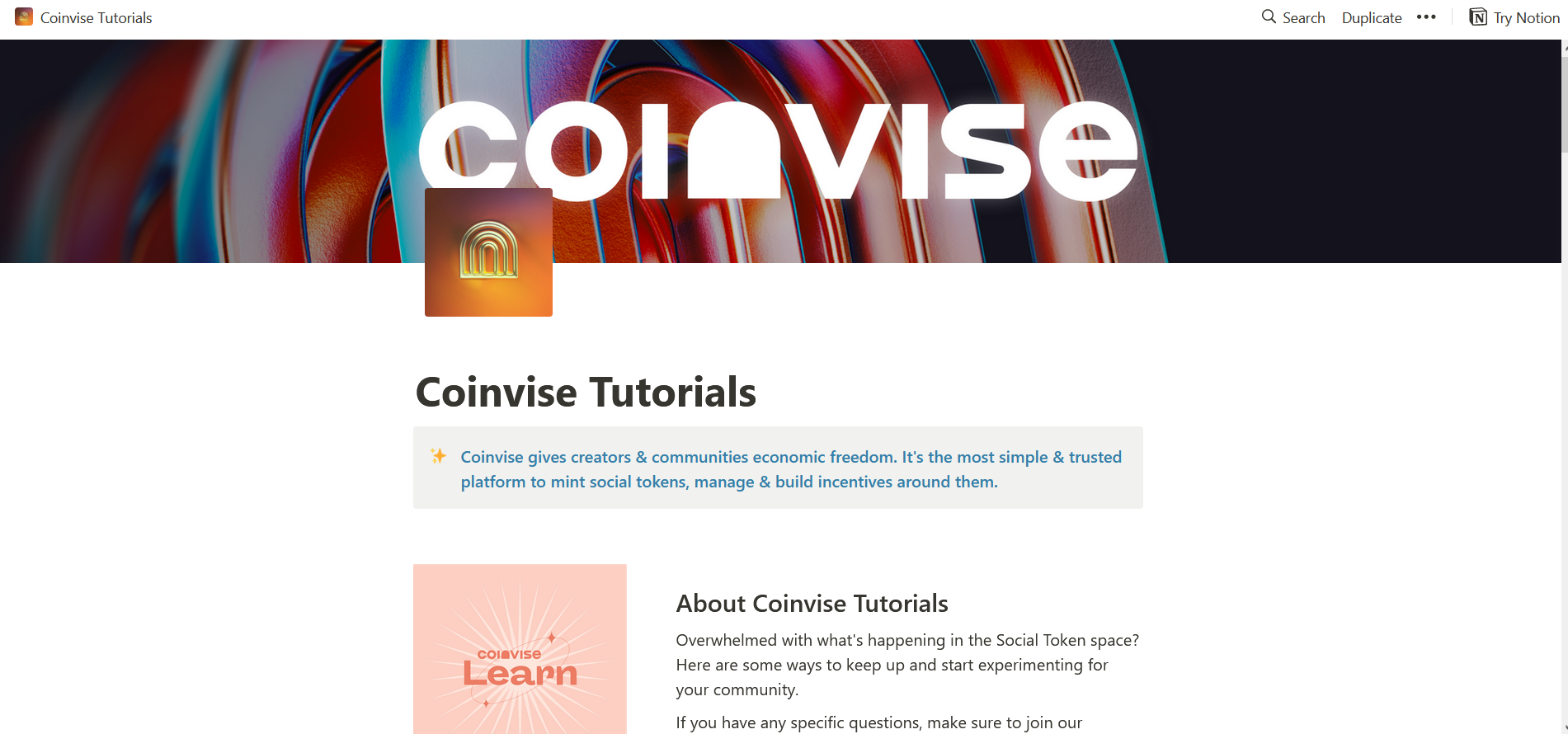 What Issue Does Coinvise Address?
Technologies that make it simple to start a token or NFT reward system are necessary for creators who wish to foster community and retain involvement. To develop, distribute, and administer a private or public social token or NFT, designers can use the straightforward no-code tools offered by Coinvise.
Who Is Coinvise for?
Coinvise is built for the next generation of digital communities and internet creators:
For creators: Provides them with benefits like exclusive participation in events, early access to NFTs and drops, content, discounts, opportunities to raise money straight from fans, merchandise, a sense of prestige and loyalty, and retroactive airdrops.
For communities: Governance, voting rights (open decision-making), and incentive systems for community members to retain and produce value in the future.
For platforms: Governance, customizable assets, and value produced by the platform's members.
How Does It Work?
With some of the most amazing tutorials available in the Web3 industry, Coinvise makes it simple for creators to complete the following tasks:
Create a personal/community token.
Build a token reward/bounty.
Airdrop tokens to honor and pay contributors.
You only need to select the task you wish to do after connecting your wallet and Coinvise will walk you through every step. The user experience on Coinvise is unique, and none of the platform's primary activities require coding expertise.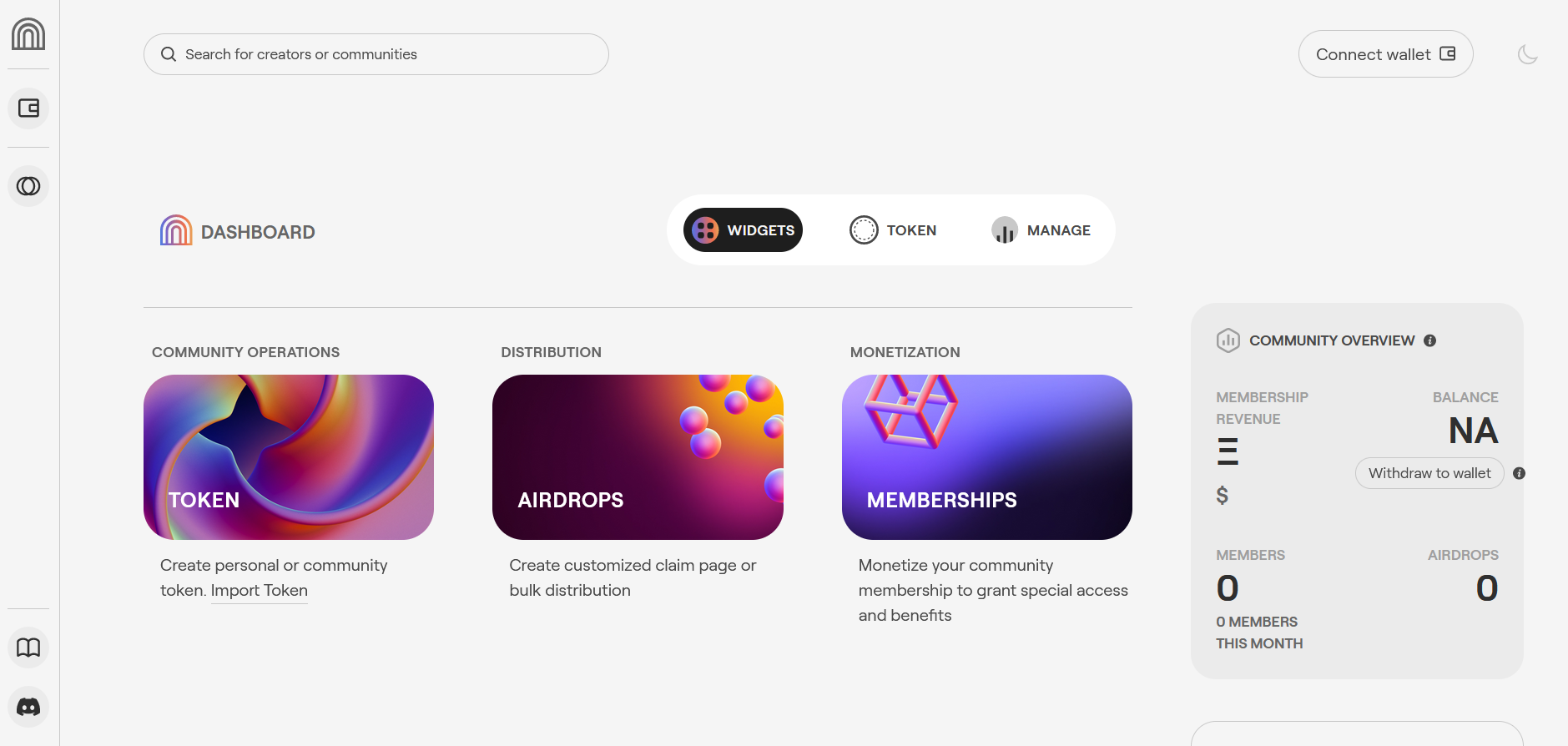 What Are the Features of Coinvise?
The platform has several built-in features to make maintaining your social token's ecosystem easier:
Token Creation
You can deploy your own coin, which is Coinvise's main feature. The platform shortened the method into just two steps:
Answer a few inquiry-based questions.
Cover the cost of gas.
Additionally, users have the option to launch their coins on either Polygon or Ethereum. Before launching, it's vital to decide how the token will be utilized because each chain has its advantages and disadvantages.
If you've already launched a token, Coinvise offers the option to import it into its system. By importing a coin, you can access the features on Coinvise's dashboard, such as airdrops, vesting, quests, etc.
Token Metrics
After importing tokens onto the platform, Coinvise offers an information dashboard on all available tokens. In addition to information about the token's market efficiency, this dashboard also shows the top token owners.
Discord Bot
To create secure, token-gated forums for your users, utilize the Discord bot that Coinvise has built specifically for it. Additionally, this bot allows users to tip other community members via Discord instructions.
Analysis
Coinvise makes it incredibly simple for the average person to deploy tokens, and its dashboard simplifies many of the more complicated tokenomic principles.
For instance, vesting tokens on Coinvise is as simple as filling out the relevant information and choosing the proper lockup period. Compared to hiring a developer or attempting to create their own, this is significantly simpler for non-coders to do.
On its platform, Coinvise also offers instructional materials. These guidelines are set up to assist in educating designers on how to get the most value out of the coins they distribute to their communities.
The papers give a fantastic insight into the ideas involved in managing a token community, though they may not always be step-by-step guides.
What Are the Benefits of Coinvise?
While other platforms are growing their audiences, Coinvise is building its community. Since the beginning, Coinvise has been developing a platform that puts creators first, enabling not only frictionless interaction, but also a safe and more decentralized user experience. What does this indicate?
Platform-independent: You can share coins on any social media network, the leading Ethereum network, or one of the side chains, like the Matic Network.
Low entrance barriers and anonymity allow you to get started immediately, without waiting for hours or filling out endless forms.
No cuts on coins created on Ethereum or Polygon.
Coinvise doesn't take a percentage of your token sales; instead, just like other creators, you retain complete ownership and management of its social tokens (SAFE).
As a team of developers, at Coinvise they are creating a social network with strict security requirements and are taking the required precautions (smart contract audits).
Conclusion
We believe the Coinvise platform can change how people participate in the cryptocurrency community. As cryptocurrency and blockchain technology continues to gain popularity, we expect to see a shift from centralized to decentralized exchanges.
Therefore, today you can even find decentralized lending platforms, such as Alchemix. You might be asking yourself right now: "Is Alchemix a good investment, though?" In that case, you can read the whole review of Alchemix on the link above.
This latest innovation will be profitable for everyone involved. Creators can start their own tokenized communities, investors can take full advantage of available resources, and brands can maintain control without relinquishing profits. In the end, we believe that you will be able to find many ways to turn your participation into profit-sharing opportunities.
As Coinvise continues to grow, it could have the opportunity to become one of the more competitive options in a market, that may see the rise of many future competitors. Right now, Coinvise is quite new and has yet to progress enough to be fully reflected in this review. But take a look at Coinvise for yourself to get a sense of its aims and what is currently available. It's worth keeping an eye on for those interested in cryptocurrency.